Imagine a church that is innovative, impactful and inspiring. A church that is passionate about building strong families and strong faith. A church that believes in serving the needs of the community both socially and spiritually.
That is the type of church Nativity strives to be. We are a vibrant, multigenerational and creative gathering of people, from different social, racial, economic, political and faith backgrounds, that worships, serves, eats, and laughs together in a
friendly atmosphere. Will you find perfect people at Nativity ? No. But what you will find is inspiring, Bible-based preaching, heartwarming worship, and a welcoming community that has a heart for the world.
Who is welcome at Nativity? Everyone! If you are new to the "church thing", we know that entering a church for the first time, or the first time for a long time, can be scary and intimidating. We will do everything to make your family feel comfortable. You can take your time to explore the claims of Christianity at your own pace.
Join us every Tuesday at 7pm
Live on Facebook
for "at-home" concerts
with Nativity musicians!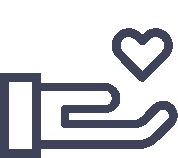 "Whoever is generous to the poor lends to the lord, and he will repay him for his deed."